First time in the highchair (and tried rice cereal) for Ainsleigh was Sunday February 6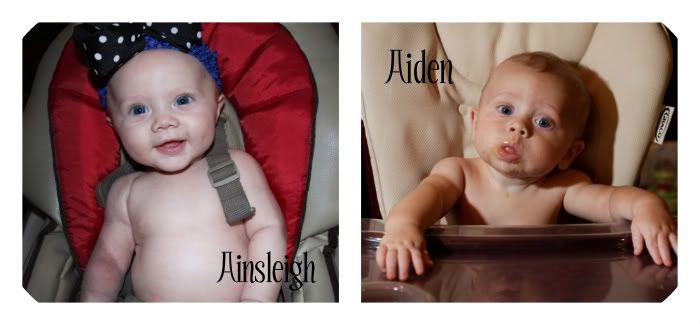 If you can relate with these...
t
he unmade beds
4 am feedings
smashed goldfish in the car
sometimes taking a nap instead of working out
piles of bills
then it's a good reminder you are...
because you have precious little people in your life.
& you probably love the simple joys...
going to the grocery store alone
laughter a late night movie
a hot bath
I am thankful for the (un)lovely because in reality...it is really
beautiful.
Found this precious quote about being a mama
(
on this blog
), thought Id share...
"They've taught me to forgive quickly, reminded me that learning is magical, and proved that taking time to sit, talk, and play with them one-on-one is much more important than having a perpetually clean house. They've also taught me to laugh at knock-knock jokes that make absolutely no sense, consent to breakfast food three times a day, and accept that a pack of gum purchased today will not be around tomorrow. And I'm okay with all of that because I can't imagine my life without them; without their good-night kisses and infectious smiles. I love that I am theirs and they are mine, forever."