Chris and I are always changing up the rooms in our home. We love to switch up the furniture and rotate art from room to room! (not new stuff, just moved around from various rooms). Since I posted pics of our home awhile back I thought it might be fun to do a few updates! This is Ainsleigh's room right now but we are in the process of slowly moving her into a shared room with Aiden. (I am a teeny bit nervous about the switch from crib to big girl bed so I am dragging my feet a little).
Then little Apple will take the nursery for awhile!
There aren't many changes in this room but I thought it would be a fun one to start off the "home tour" with!
Eventually the girls will share but for a bit this will be the setup! I am hoping to have pics of their shared room for next week!
In case you are a new reader, a few facts about our home: we live in the home that Chris grew up in. He took 2 years and completely remodeled it by himself and has built a good majority of the furniture in our house himself.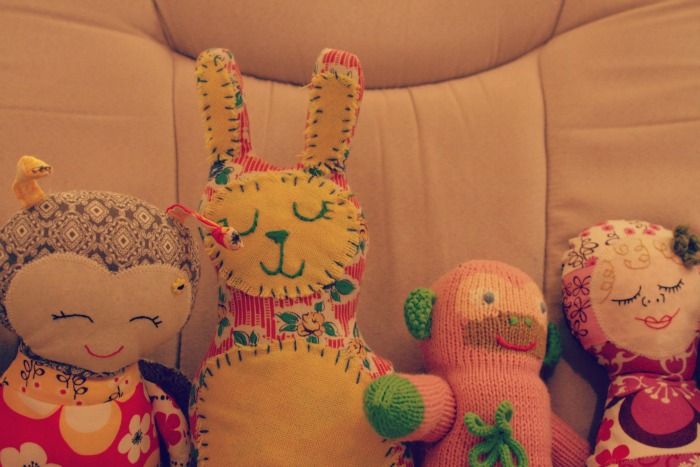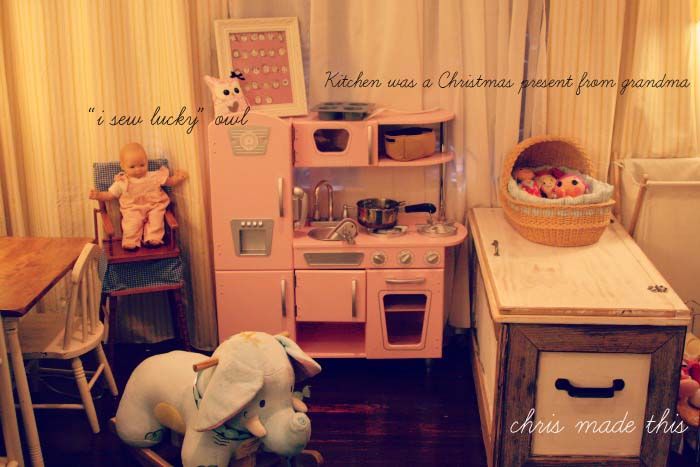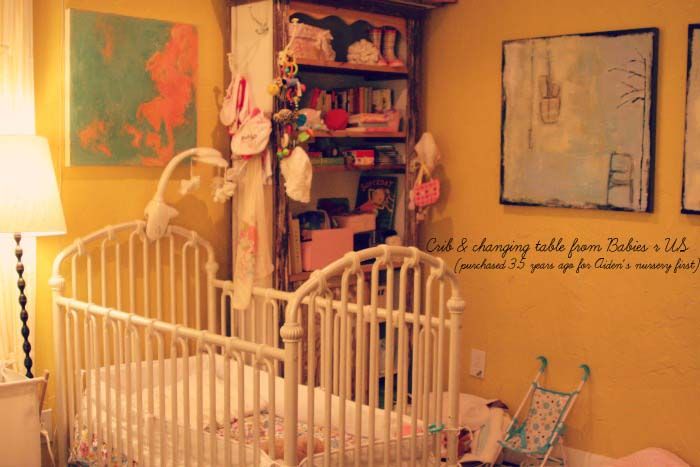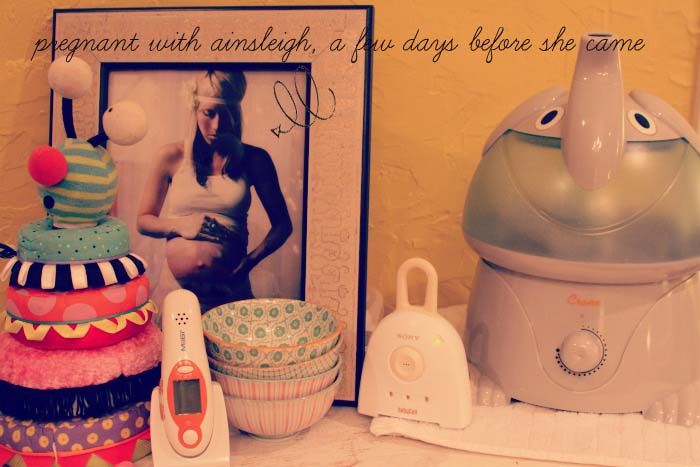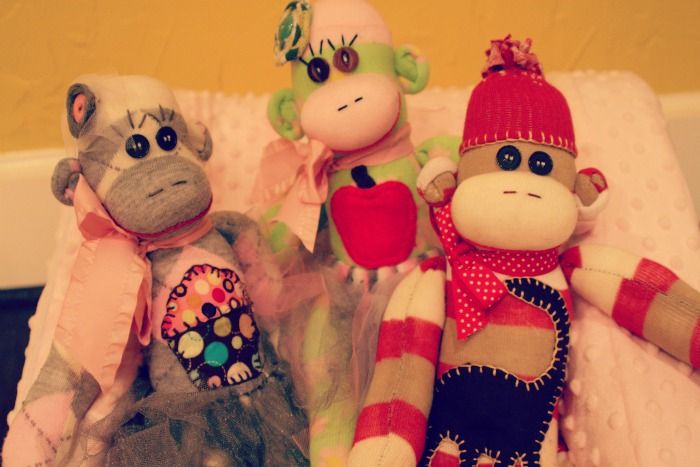 *you'll notice she made a dino one for aiden, a girlie one for ains and apple's has an apple on it!!
pink dress form: flea market
crib/changing table: Babies R Us before Aiden was born
Blanket in Ainsleigh's bed: Ikea
Chris built the tall bookshelf & the toy box!