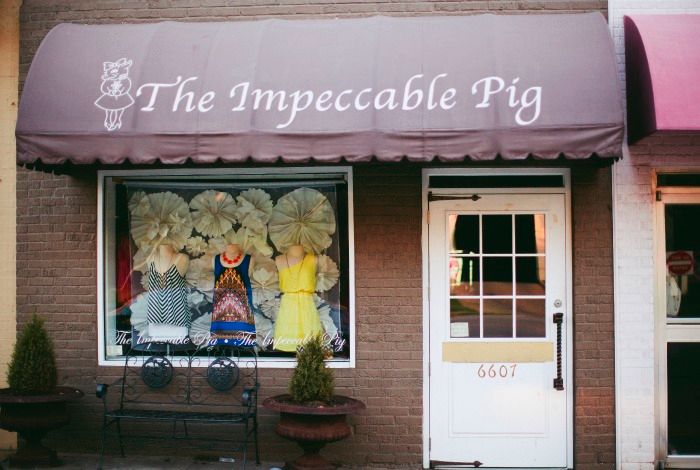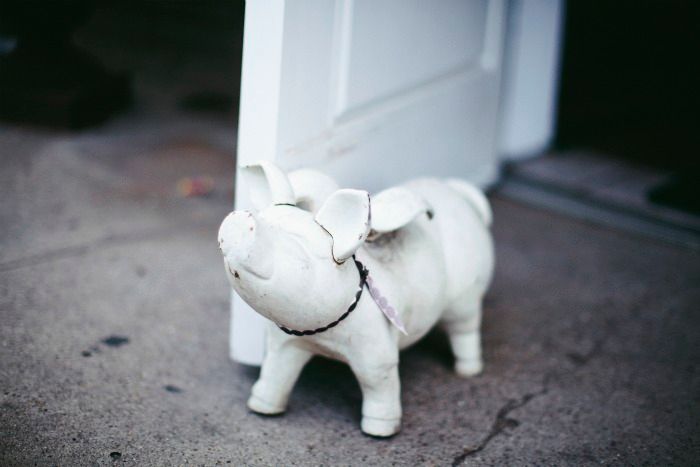 It is incredibly rare for me to spend money on clothes for myself. Most of the time if I do I get something from target or forever21.
BUT about twice a year with Christmas money or birthday money I might splurge on something. If I do this I try and buy something that is a staple. Something that I can wear with lots of different outfits, in lots of different ways throughout the year.
Well, a dear friend of mine (all the way back to my highschool days) owns the most amazing boutique. The Impeccable Pig. She now has four locations in Dallas and has an online store where any of you can buy their amazing stuff! Something else I love about them is that they contribute to local non-profit organizations.
Kristen and I went and met with them a few weeks ago and talked to them about putting together a few outfits to showcase for you guys...we had so much fun!! The feel of their store is amazing. I wanted to pick out a lot of different things to wear knowing that you could purchase any one of their items and it could be a staple for an outfit!
Here are the pics from us looking through all of the gorgeous accessories and clothes- then tomorrow we will show you how we styled an outfit for photos....
AND there just might be a giveaway involved!