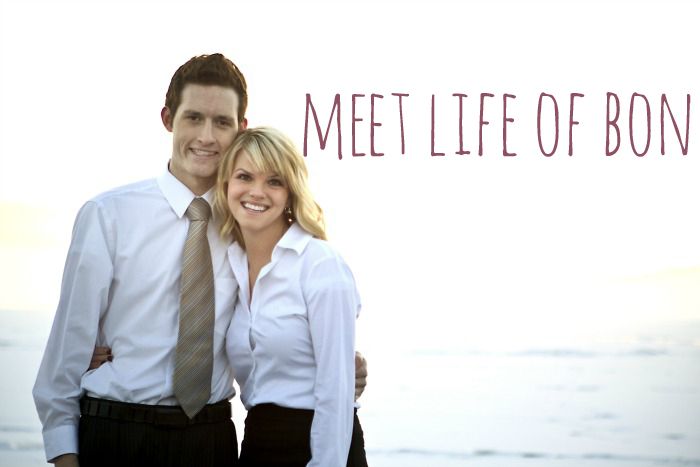 Today I am going to introduce you to a new blog

Life of Bon

!

"Above all I believe that life should be enjoyed, relationships should be cherished, and hey, this growing up thing we're doing- it should be fun!"


This is a beautiful highschool English teacher married to her love named Greg. She is an avid reader, a hopeless romantic, and a terrible driver!
(her words not mine on the driving!!)
She likes to share her life and keeps her readers laughing with her wild/fun stories... her blog feels like a constant party, it's true!
With over

1100

followers, she is a real treat.... s
he loves diets cokes, long eyelashes and the famous Michael Scott.
You can read more about her on her about page

here

!
Not only does she open up her life to those who join her in her corner of the internet but she loves to bless her readers with free stuff, you read that right!
So head over and say hello!
Comments are off so that you can leave her some love.
blog: pinterest: facebook: twitter : instagram