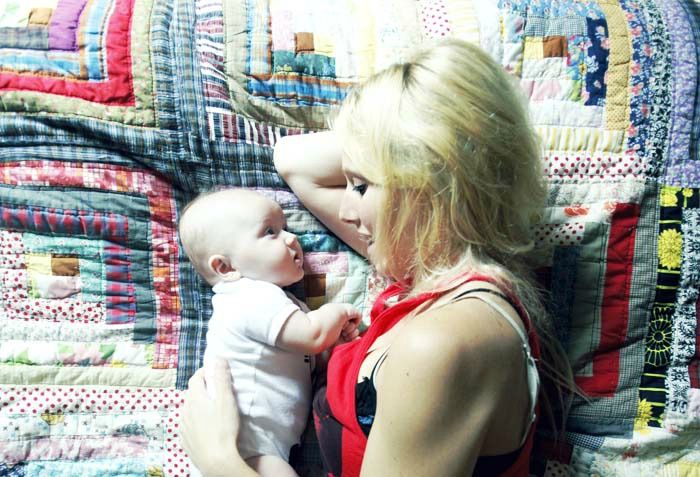 Once a week we try to get together for a playdate with our friends, the Ransoms. Depending on which house we go to, we always bring sack lunches along. This week we were to play at their house... so early before anyone woke up I went into the kitchen to put together their little bags. I used to be early everywhere. Then I had kids. Three kids, three and under = late more times than not. Eeeee, I try!!
I have made Aiden and Ainsleigh peanut butter sandwiches so many times I can't even count. I have zipped those little ziploc bags. I have cut the fruit slices. I have put the crackers and cookies in. And poured their juices.
But never like this before.
I felt my guts in knots as I did this on Monday. I thought of the moms and dads, the grandmas and grandpas, the aunts and uncles, the brothers and sisters- all those who lost in the tragedy last week. They all woke up that day like any other day. And their day ended in a nightmare.
I really and truly cannot shake it.
I know that I can do my best to raise and protect my kiddos. But the truth is I am not in control...He is. So the best thing that I can do is to soak it all in, hold them tight.
Slow to react. Quick to encourage.
Quick to pour out and overflowing Love.
My all time favorite book, "A Beautiful Offering" has a chapter on peace...
"When you decide to live out what you believe. When you decide you want peace in your possession, then you will find out what that looks like & feels like. You begin to pray for God to give you peace. You incorporate peace in your relationships. You decide to respond differently. You speak in love. Act in tenderness. You imitate what you know about peace until it becomes a reality for your character & your life."
"He restores what has been broken & heals what has been wounded. I don't have peace because I figured it all out. I have peace because I believe in Christ."