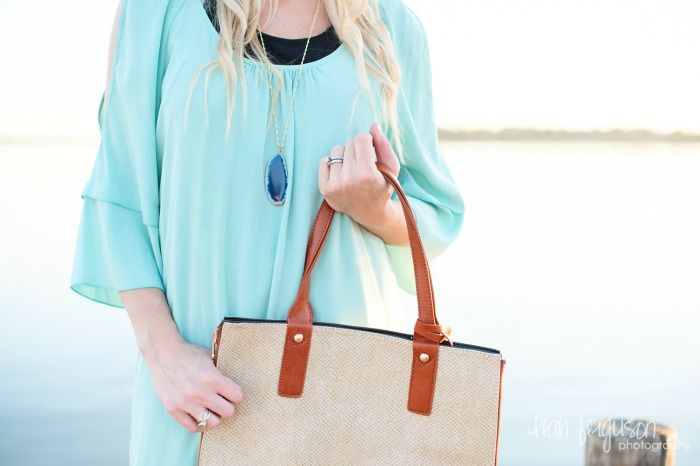 shirt & bag c/o: impeccable pig // photo c/o: leah ferguson
We walked through the back door and it was eerily quiet.
We dropped off the kids at my parent's house last night and when we arrived back home, the silence was deafening. I stepped over the dinos & blocks, walked past the empty sippy cups. The remains of scribbles on the chalkboard wall were smudged. It was the aftermath of a typical day.
A full day of fun, love and beautiful chaos.
I walked into our dark bedroom and the soft glow of the moonlight was peeking through our curtains. I could tell the wind was blowing because the shadow of the tree branches were moving on the wall.
I started thinking about 20 years from now. An empty nest. The silence returning.
Quiet is rare in a house with two toddlers and a newborn. Usually the quietness appears in the middle of the night when I am rocking Apple. All that can be heard is the soft squeak of the rocking chair on our hard wood floors as everyone is in deep slumber.
As I thought of an empty nest, my mind went to Chris. How being intentional about our relationship and our marriage is so important even in the midst of the happy chaos. Because not that far away is the empty nest. the silence. no distractions.
just us... a place where we must face one another.
We are here. in the happy chaos. but I want to be ready for the silence, I want to be intentional about my husband.
** comments off because I am in NYC!